I can't believe we are already half way through October! After almost a month into fall, I decided to talk about some of the things I enjoy most about this season. I asked my sponsors what their favorite things about fall was as well. Also, check at the end of the post to have a chance to win $50 paid via Paypal!
One of my favorite things I love about fall is I love when the weather changes, however, I've noticed that being back in SoCal isn't the same as it was when I was in NorCal. If you've ever been to both Southern and Northern California, you may notice that they are almost like two different states. The weather is so different — like at this time of the year it'll be around 20 degrees cooler in NorCal. I do miss NorCal weather and how it changed with the seasons.
Another thing I love about fall is the start of the holiday season. I LOVE the holidays — Halloween, Thanksgiving, and Christmas. The start of fall means that Halloween is around the corner. As of right now I have no plans for Halloween, but I'm sure I'll end up doing something. I haven't dressed up in so long but that would be fun to do also.
Now on to what my sponsors enjoy most about fall…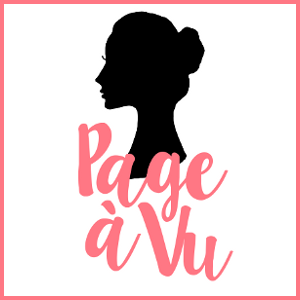 Since we're a book blog, our favorite thing about Fall is themed reads! First you get into some really great spooky paranormal and horror stories for Halloween, and then you transition into wonderfully cozy reads that make you forget the chill in the air as you read through them. (from Page A Vu)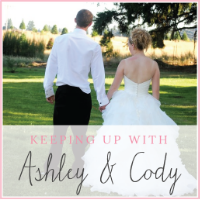 I'm Ashley the blogger behind Keeping Up With Ashley and Cody. I'm a future educator and wife to a wonderful husband. We live in the heart of the Willamette Valley in Oregon with our two Siamese cats, Mio and Luna. On my blog you will be surrounded my community. I enjoy blogging about many topics including relationships, make-up/fashion, organization, and my new shop items. I started blogging as a way to let the family and friends know about the wedding progress, but it has sprung into something so much more. Currently on the blog I am coming up with fall themed posts for each topic I enjoy writing about. I really like fall mainly because I feel it is the start of my year, well academically anyways. I love how the fall is centered around giving, thankfulness, and family. It is warm and cozy season because of the chilly mornings, snuggles on the couch, the start of warm drinks in pumpkin and spice flavors, and the holiday giggles. Fall tends to be a season I enjoy. (from Keeping Up With Ashley & Cody)
My favorite thing about Fall is the overall shift. We're all so busy in the Summer – running around with our kids and doing activities. Fall is when we slow down and we come together as a Family and in my opinion… when the best memories are made. (from Kimi Who)
Now for a chance to win $50 cash paid via PayPal! All you have to do is enter using the Rafflecoptr widget below. The giveaway will end on October 28 at 11:59PM PST. Good luck!
a Rafflecopter giveaway